Wear- resistant Barrel and Screw Blocks for Twin Screw Extrusion
Product Description:
Sichuan Advance technology Co.,Ltd is dedicate to dewvelop, design, and manufacture co-rotation, counter- rotation parallel twin screw extruder production line. we integrate and upgrade these experiences to create our transmission concept and form our core technology" bilateral gear symmetrical driving system". The technology enables our extruders have the advantages of "High torque, high efficiency, low energy-consumption, high price/performance ratio,long service life." We keep pace with the first class extruder manufactures in the world.
And we also manufacture screw segments for twin screw extruder for Leistritz, APV, Kobe, OMC, Buhler, Kraussmaffei, Theysohn, Buss, Berstorff, Toshiba, Clextral, Labtech, USEON, Coperion, Lantai, JSW, Keya, Maris and so on.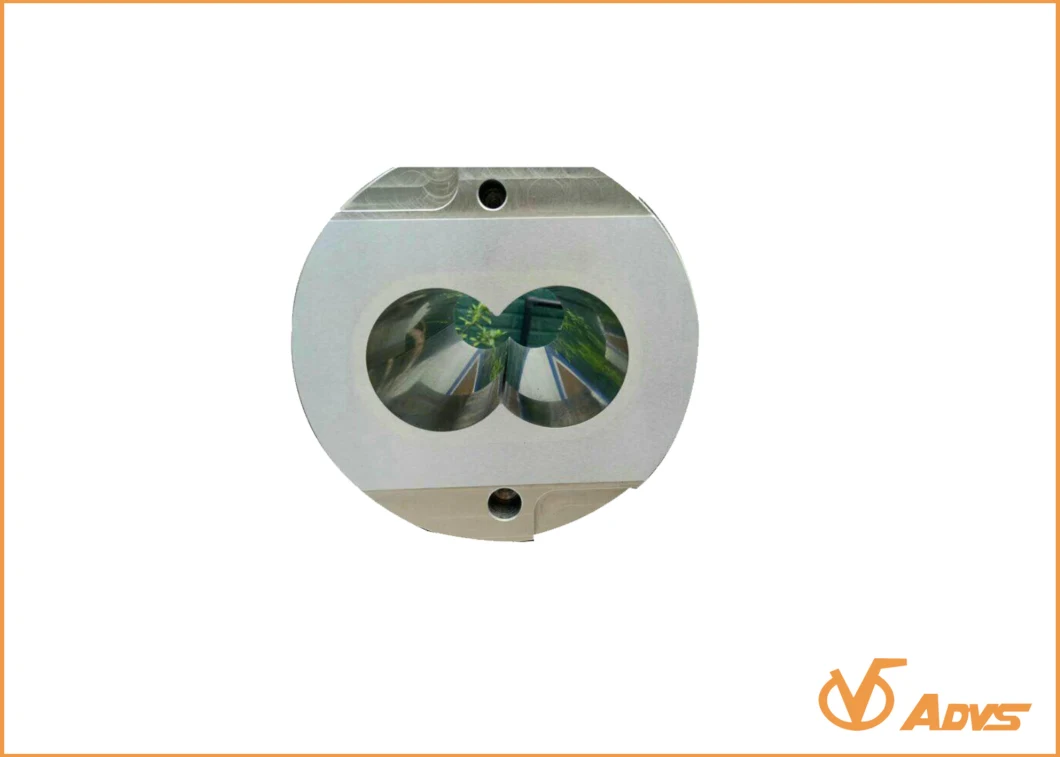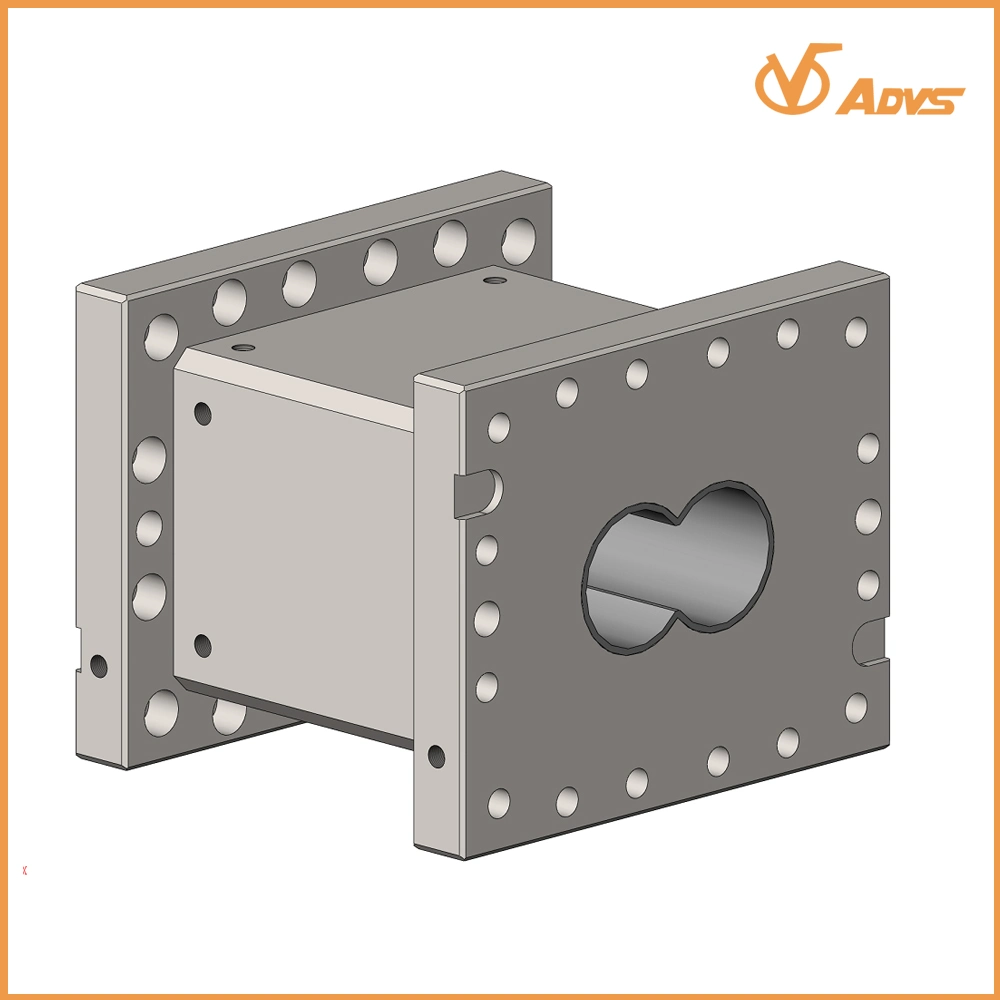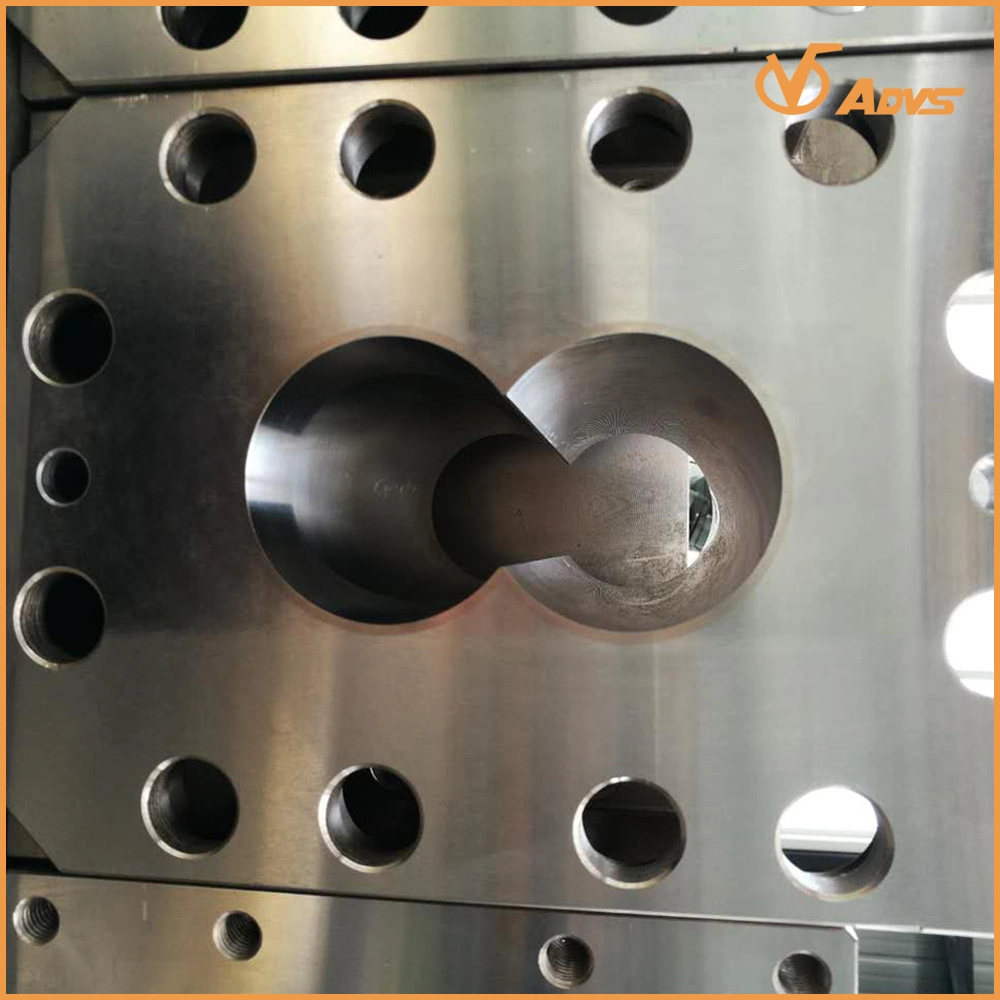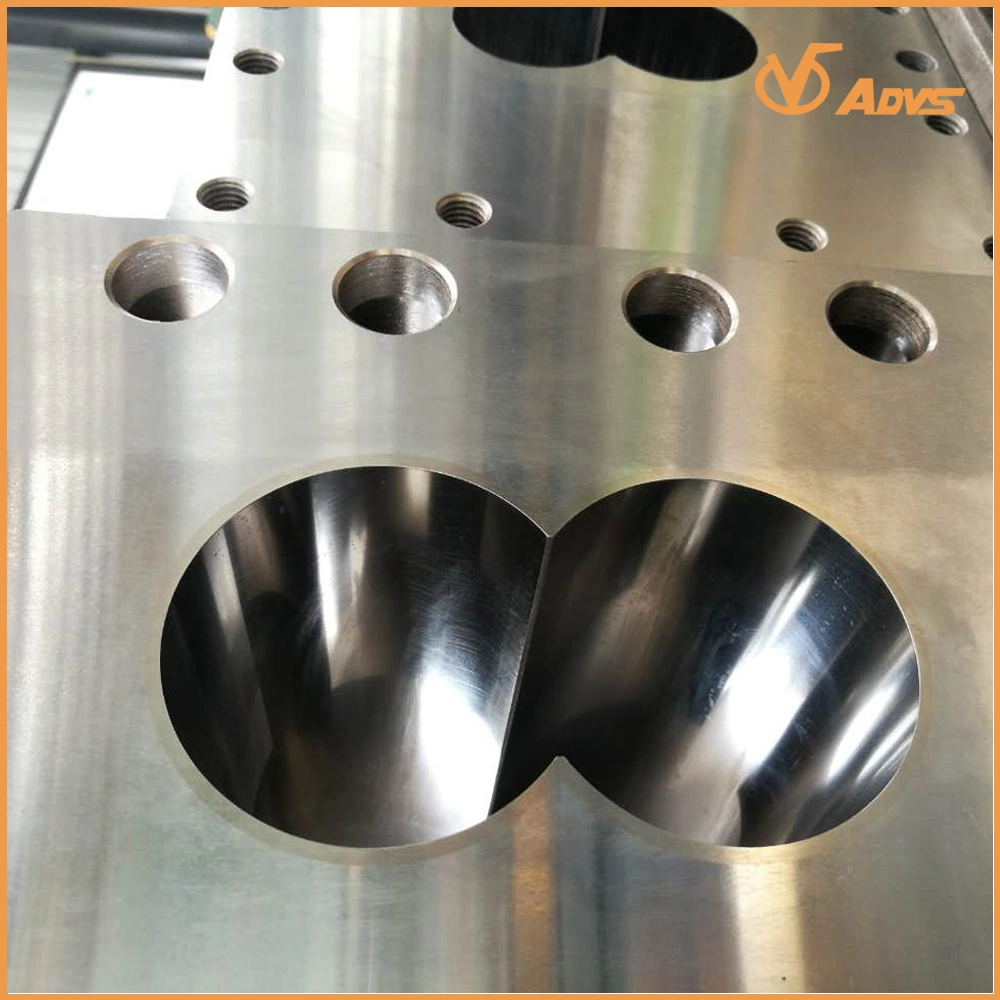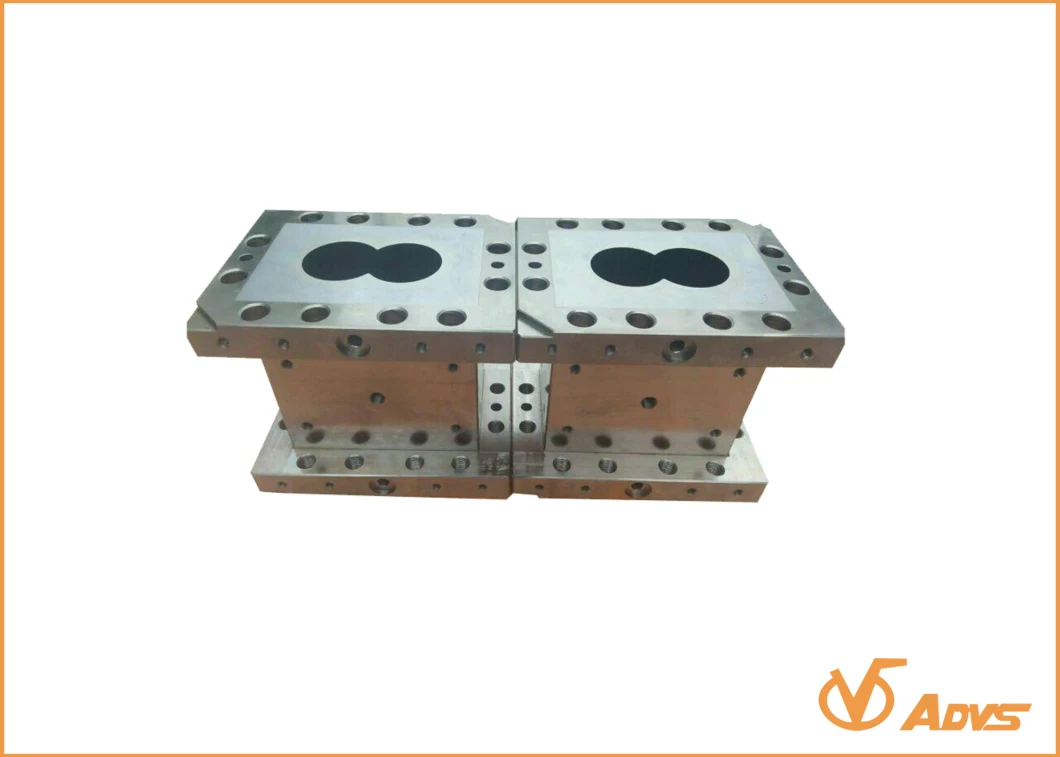 According to appearance design, it can be divided into close barrel, open barrel and venting barrel.
According to the liner, it can be divided into integrated barrel (without liner) and with liner barrel.
Material: company adopts imported HIP process of powder high speed steel, and precision CNC machining of the cylinder is adopted to make its accuracy level, wear -resisiting and corrosion resistance be consistent with the original first-line brand abroad; Cost performance is superior to the similar imported products.
Ralloy WR13
IS an extra high chromium alloyed P/M-tool steel.
Due to high volume of fine uniformly distributed hard carbides it has an excellent wear resistance with good tougness. The very high chromium content ensures good corrosion resistance in aggressive operation environments.
Exhibition:
Machining Range and Feature:
1. All the materials are purchased from the domestic brands or European twin screw specialty materials suppliers,which tested by elemental analysis and metallurgical inspections to ensure the quality;
2. The internal splines is checked by the spline plug to ensure inter changeability of components;
3. All components are machined by CNC machines to ensure the shapes and tolerances of the elements.
4.Adopt European high-speed steel powder proceesing technology, and do the treatment according to the strict heat treatment process to ensure the wear and corrosion performance same as the foreign brands;
5.professional technical team can not only provide timely and accurate mapping sample design but also the combination of elements of technical services;
6. There are various prepared technical information and fixtures for the brands extruder to ensure the timely lead time. The common components have a lot of stock, even the new one, it can be delived within 45 days;
7. The modern management system can ensure the products 100% qualified and tracked.
| | |
| --- | --- |
| contact person | Chelsea Tian |
| Tel | Tel NO.:86-02885865728 |
| Mobile NO. | +86 15328063730/ 15882072232 |
| QQ NO. | 995375434 |
| | |
| | |
| | |