Extruder Screw and Barrel for Plastic and Food Extruder Machine
Technical Specification
Screw Type

ZSK92




Screw Diameter

92mm

Vacuum Quenching

By Ourself

Supplier Screw Design

Yes

Hardness

58-62HRC

Suface Treatment

Polishing Sand Blasting

Warranty

1 Years

Range

15.6-400mm

Heat Treatment

By Ourself

Screw Element Precision
Higher than Nanjing Factory

Materials

SKD11 WR5 WR45 WR14 Stainless Steel HIP Nickel Alloy 38CrMoAla 316L ......

Application Industries

Chemical /Food /Phamaceuticals /Powder Coating/ Midical
Co-rotating twin screw elements for
-APV -KOBE -OMC
-Buhler -KraussMaffei -Theysohn
-Buss -Berstorff- -Toshiba
-Clextral -Labtech -USEON
-Coperion -Lantai - others
-JSW -Leistritz
-Keya -Maris
Types of the Screw Segments
* Convey Screw Segment * Mixing Screw Segment
* Kneading Block & Disk * Transition Screw Element
* Deep groove transfer element * Screw element for side feeder
* 1-flighted,2-flighted,3-flighted screw elements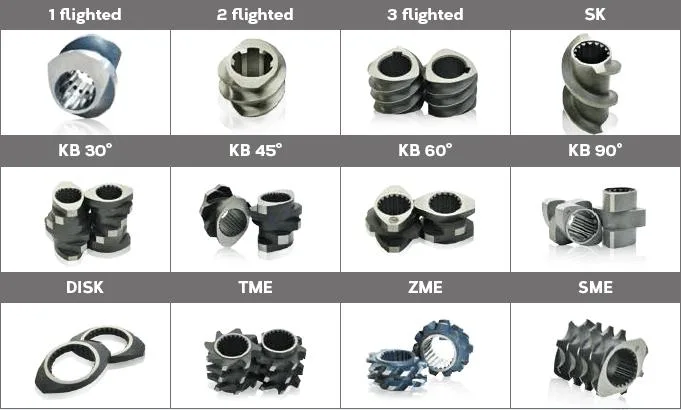 Screw Element Materials:
For wear application:
* Tool Steel : W6Mo5Cr4V2;
* PM-HIP material : SAM10,SAM26,SAM39,CPM10V,CPM9V
For corrision application:
* Nitrided Steel: 38CrMoAI;
* PM-HIP material : SAM26,SAM39,CPM10V,CPM9V
For wear and corrision application:
* PM-HIP material:SAM26,SAM39,CPM10V,CPM9V
Other materials:
Stainless Steel: 316L,C276 etc.
By working closely with customers in choosing optional materials,we can minimize wear and tear and associated cos

ts.





Quality Control


1.Materials Control:
All the materials are purchased from the domestic brands of Eurpean twin screw specialty materials suppilers, which tested by elemental analysis and metallurgical inspections to ensure the quality.
2.The internal splines is checked by the spline plug to ensure interchangeability of the elemets
3.All components are machined by CNC machines to ensure the shapes and tolerances of the elements.
4.Adopt the European high speed steel powder processing technology, and to the heat treatment according to the strict heat treatment process to ensure the wear and corrosion performance same as the foreigh brands.
5.Professioal technical team can not only provide timely and accurate mapping sample design but also the combination of elements of technical services
6.There are various prepared technical information and fitxtures for the various brands extruders to ensure the timely lead time. The common components have a lot of stock,even the new one, it can be delivered within 45days.
7.The modern management system can ensure the product 100% qualified and tracked.
Our strengths are based on many years experience supplying the following:
* Competitive costs per unit of production
* Fast turn round for collection and delivery on refurbished parts
* Parts available from stock for a wide range of extruder makes
* Comprehensive inspection procedure on all parts prior to dispatch
* A time proven quality service
* Latest manufacturing techniques and metallurgy, ensuring consistent and reliable performance of parts
* Customized solutions to meet specific needs.

Heat Treatment by Ourself
As we all know,heat treatment is very important in the screw production process,In order to ensure the quality of products ,Joiner has purchased professional heat treatment equipment to produce, so that we can control the construction process by ourselves. In China,We are the only company that does the heat treatment by ourselves and the heat treatment of screw elements made by Nanjing factory is processed by outsiders, so the quality of products can not only be completely guarantee.


Production and Inspection Equipment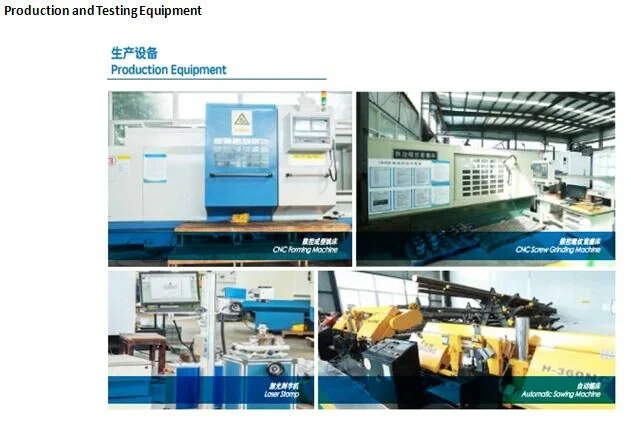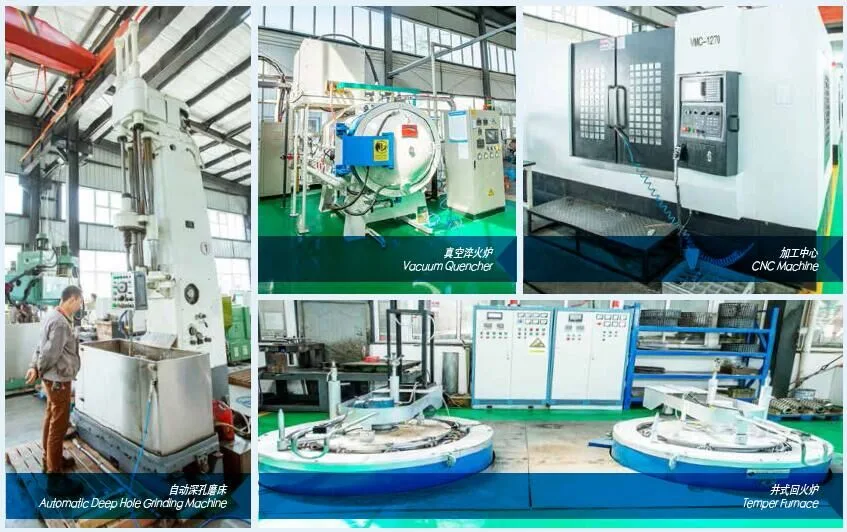 Packing and Delivery
Packing Details: Standard packing for Joiner Extruder twin screw extruder parts
Delivery Time: Shipped in 30 Days after payment for extruder screw and barrel
To product antirust processing and then use the paper package, bubble,fixed in the wooden case , after confirm the delivery.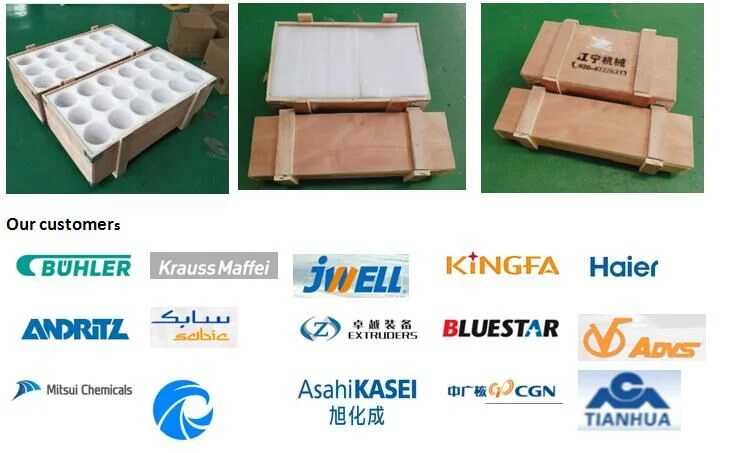 FRQ

1. Q: Are you a factory or trading company?
----A: A factory
2. Q: Where is your factory located? How can I visit there?
-----A: Our factory is located in Chengdu, Sichuan Province, China,
1) You can fly to Chengdu Airport directly. We will pick you up when you arrive in the airport;
All our clients, from domestic or abroad, are warmly welcome to visit us!

3.Q: What makes you different with others?
----A: 1) Our Excellent Service
For a quick, no hassle quote just send email to us
We promise to reply with a price within 24 hours - sometimes even within the hour.
If you need an advice, just call our export office at +86 028 87226313, we will answer your questions immediately.
2) Our quick manufacturing time
For Normal orders, we will promise to produce within 30 working days.
As a manufacturer, we can ensure the delivery time according to the formal contract.

4.Q: How about the delivery time?
----A: This depends on the product. Typically standard products are delivered within 30 days.
Q: What is the term of payment?
----A: 1) T/T payment; 2) LC;

6.Q: May I know the status of my order?
----A: Yes .We will send you information and photos at different production stage of your order. You will get the latest information in time.