HDPE/PP Plastic Straight pipe extruder with alloy screw and barrel
Adopting high speed extruder with high efficient,energy saving. The extruder have water recycled inside with metering material loading device;
The single-screw extruder and the traction machine adopt imported AC frequency conversion speed regulating device, and the vacuum pump and traction motor are all made of high quality products. The tractor is driven by two claws, three claws, four claws, six claws, eight claws, ten claws, and twelve claws. Available with chipless cutting, saw blade cutting or planetary cutting, the unit has reliable performance and high production efficiency.
Machine Constitute:
1,High efficient 75/38 single screw extrduer
2,Die head(mica heating ring)
3,Mark line extruder
4,Mould with size 20-25-32-40-50-75-90-110
5,9m Vacuum calibration tank
6,Haul-off machine with turbin reducer.
7,Cutting machine chippless
8,Stacker
9,PLC control system
| | | | | | | | | |
| --- | --- | --- | --- | --- | --- | --- | --- | --- |
| Pipe range | 16-63mm | 20-110mm | 75-160mm | 90-250mm | 110-315mm | 160-450mm | 315-630mm | 500-800mm |
| Extruder | ¢65mm | ¢65mm | ¢75mm | ¢75mm | ¢90mm | ¢90mm | ¢120mm | ¢150mm |
| Extruder power | AC45kw | AC55kw | AC110kw | DC160kw | DC160kw | DC160kw | DC280kw | DC335kw |
| Extrusion capacity | 80-120kg | 100-150kg | 250-300kg | 250-300kg | 350-400kg | 350-400kg | 650-700kg | 850-900kg |
| Max. production speed | 18m/min | 12m/min | 6m/min | 6m/min | 3 m/min | 1.2m/min | 0.9m/min | 0.7m/min |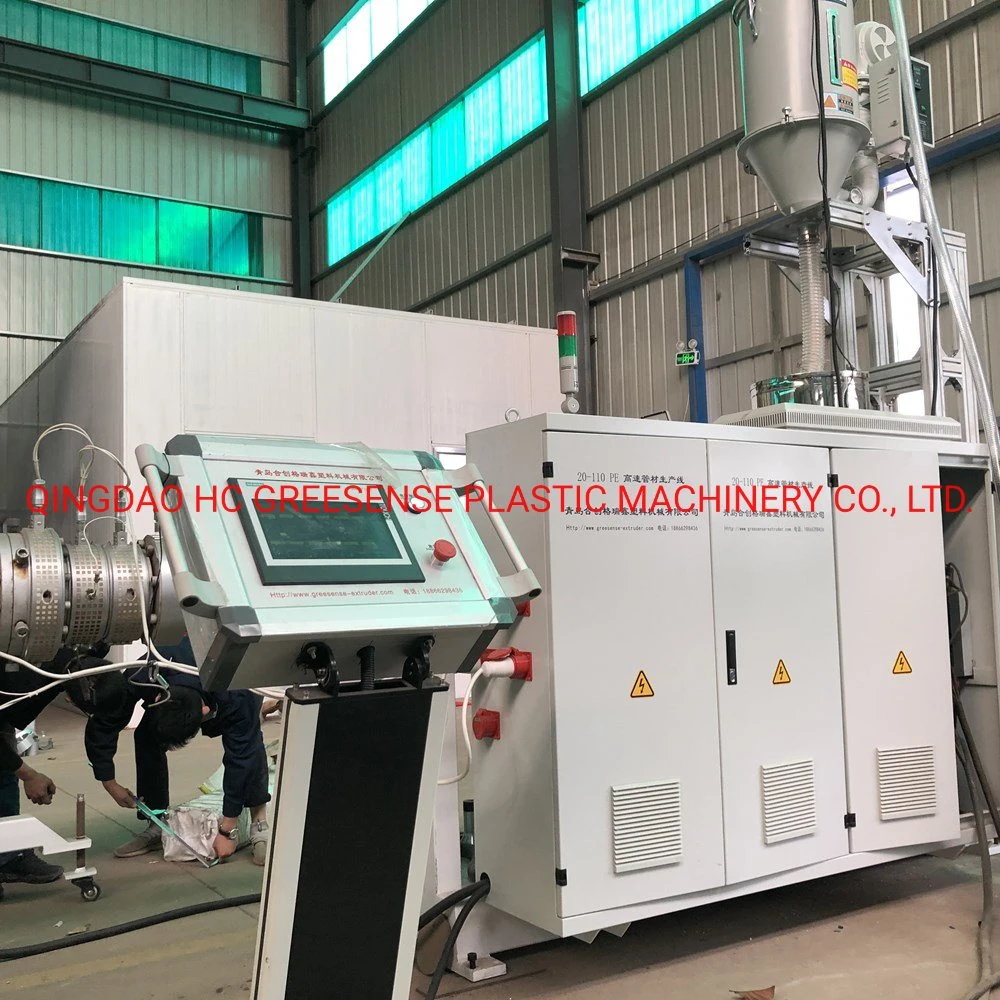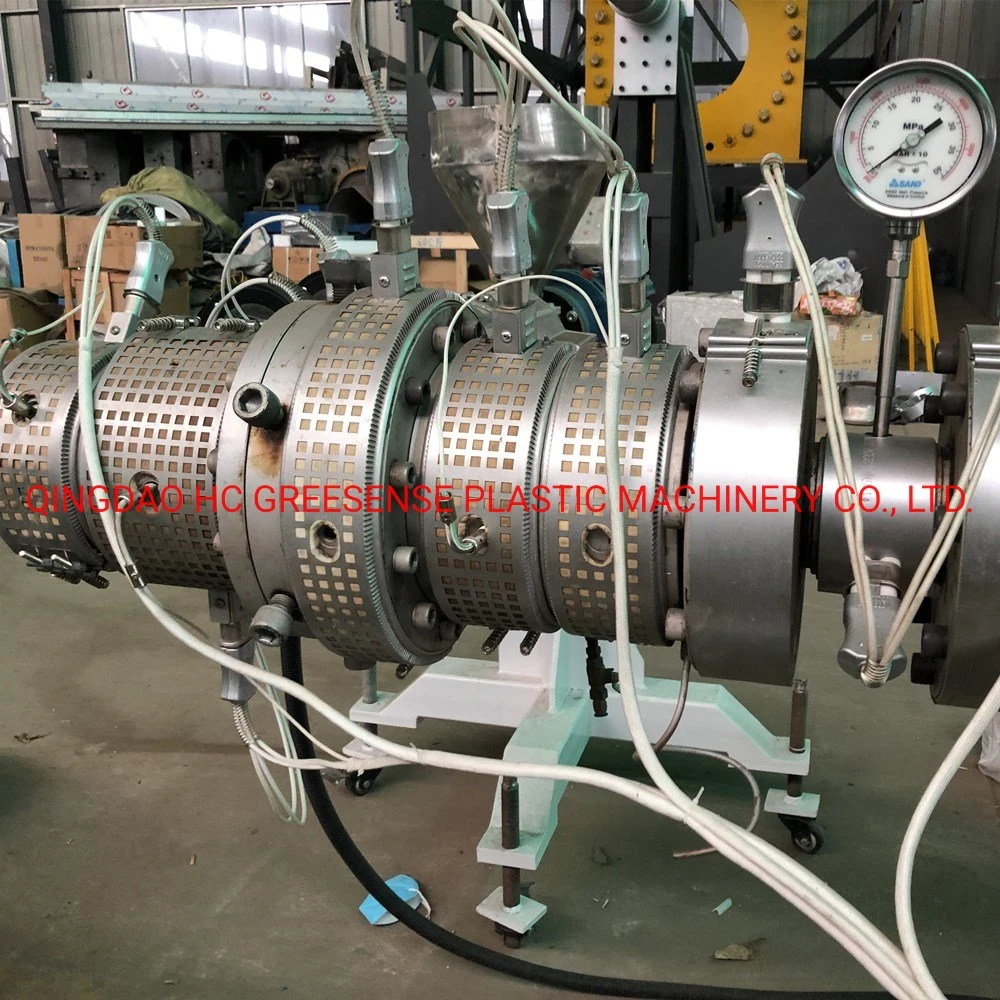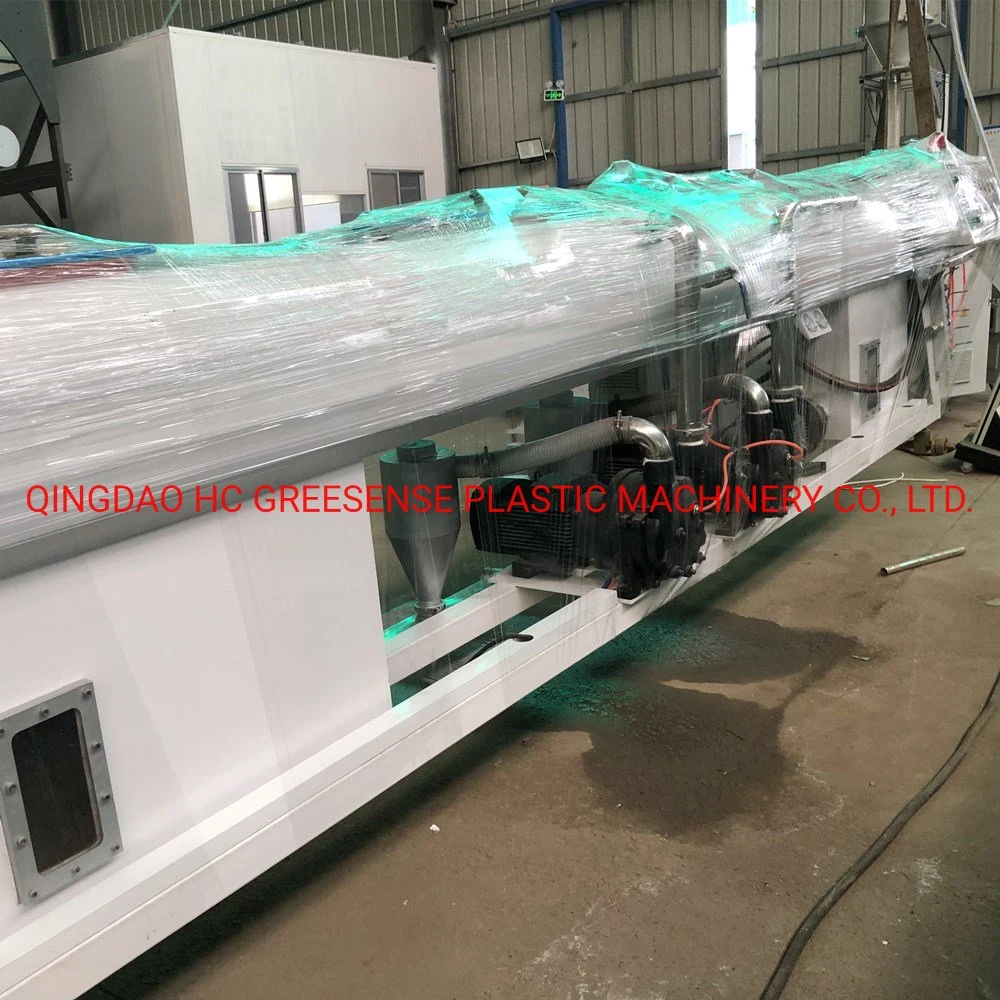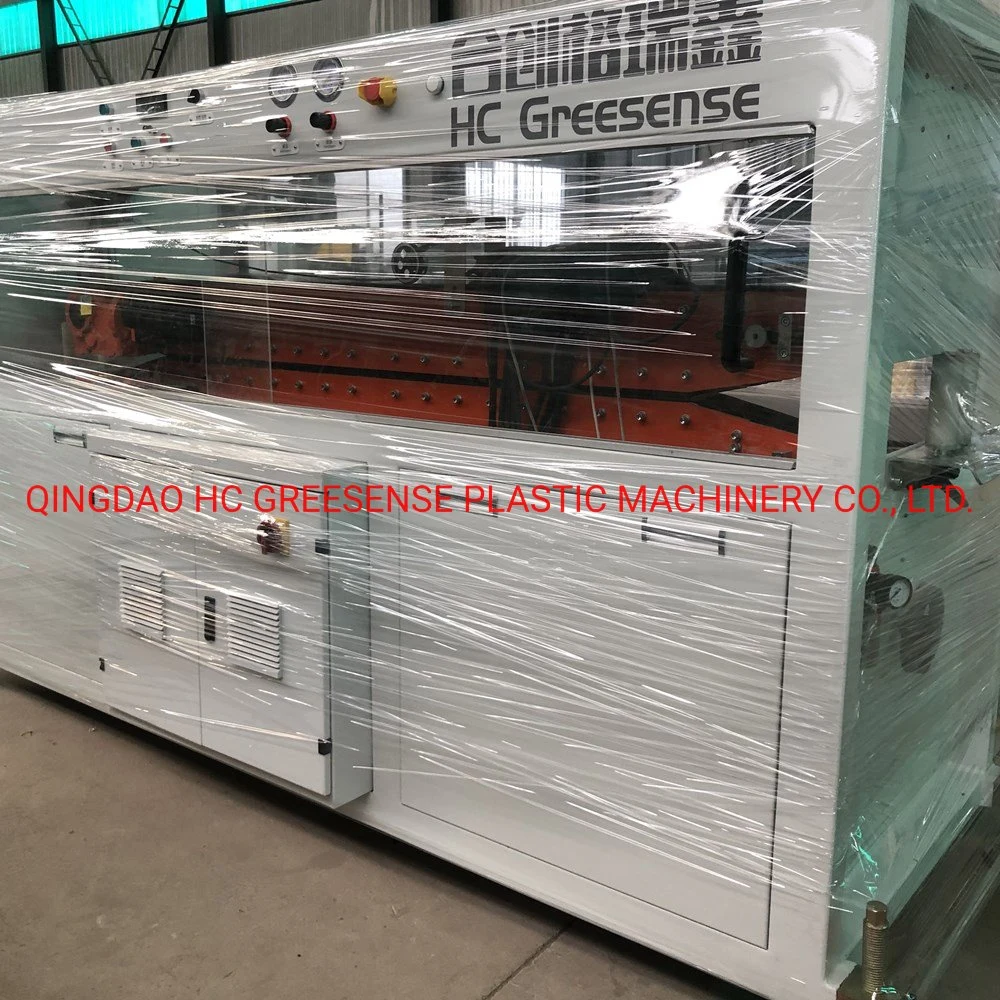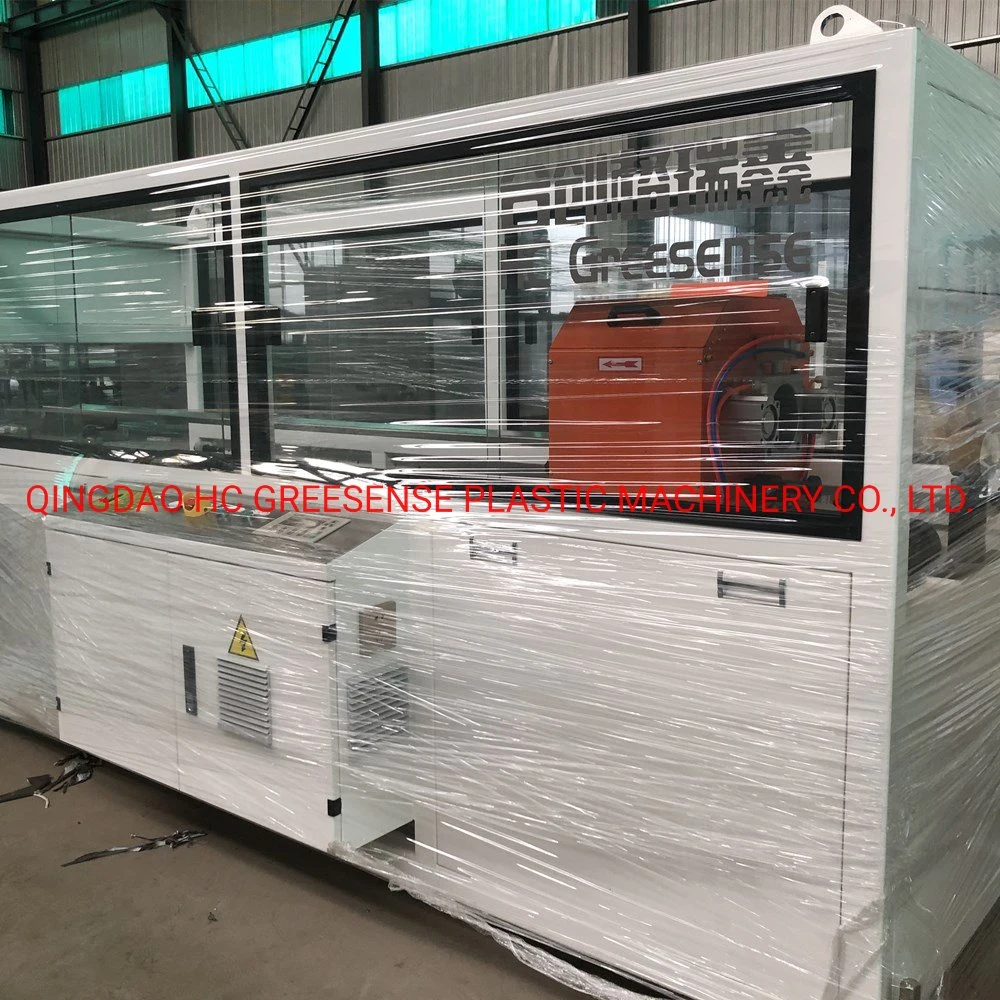 FAQ:
1,Why choose us?
We are the professional manufacture focus on HDPE Pipe Production Line/HDPE Pipe Extrusion Machine/HDPE Pipe Line/HDPE Pipe Machine/PPR Pipe Extrusion Line and etc...
2,What's the advantage do we have?
We adopt high efficient extruder with deep groove and water recycle inside, high capacity,high efficient,energy saving;We have the updated product that keep innovate tehcnology according to the market requirement;
Factory Display: