55 tons injection molding machine for Nylon PA66/PVC/PP/PET/TPU plastic
Function:
1. Vertical direct hydraulic clamping system is designed for accurate, safe operation, especially suitable for insert molding.With double slide table or rotary design, put-in, take-out products and molding finish
at the same time, which is more safe and efficient for production , then reduce the cost of production.

2. High precision mold platen ( Parralelism/ flatness : 0.01/100mm), heavy-duty tie-bars, and low-pressure mold clamping work together to greatly extend machine & mold life.

3. Nitride and NIP/ Nitroflon coated screws and barrels are longlasting, robust and provide superior acid/alkaline resistance.Heavyduty double cylinder injection unit is maintenance friendly and free of oil leaks.

4. All series adapted Variable pump +PQ valves enable energy savings of 30~50%.

5. Proportional hydraulic control system provides low noise, low energy consumption, and smooth machine movements with durable life.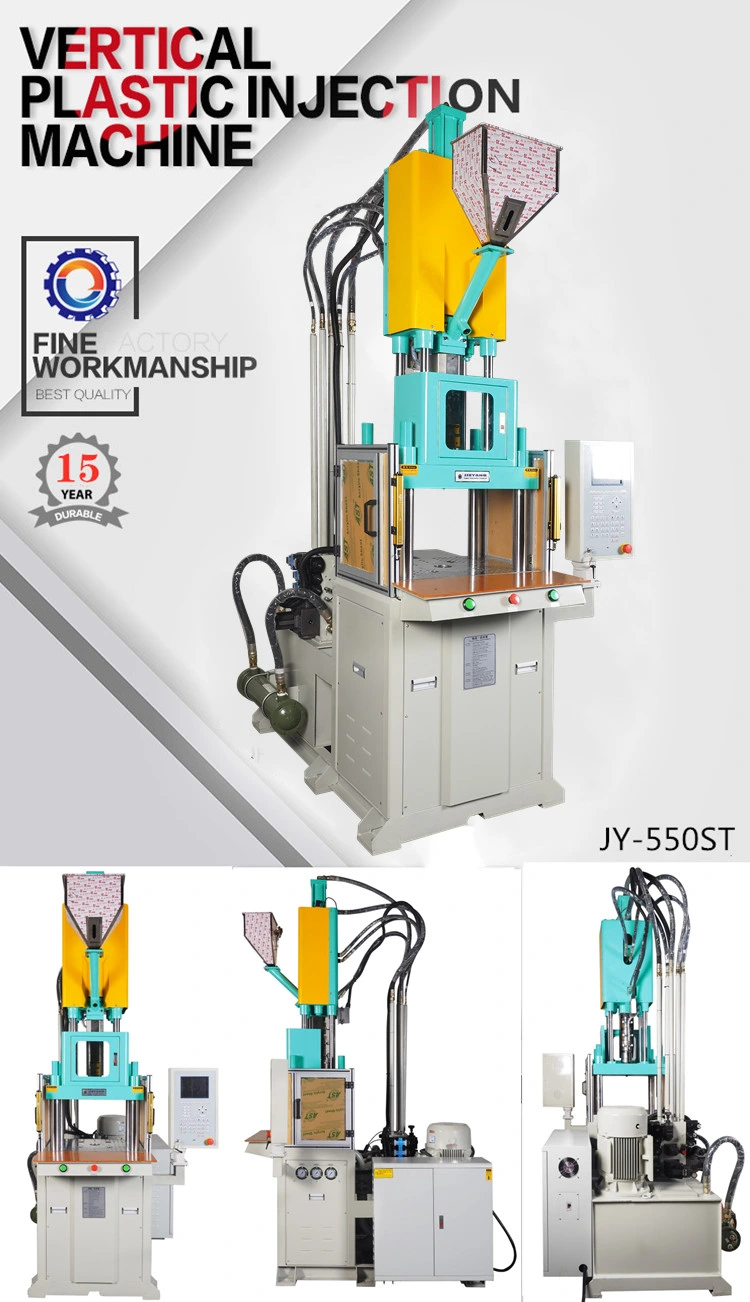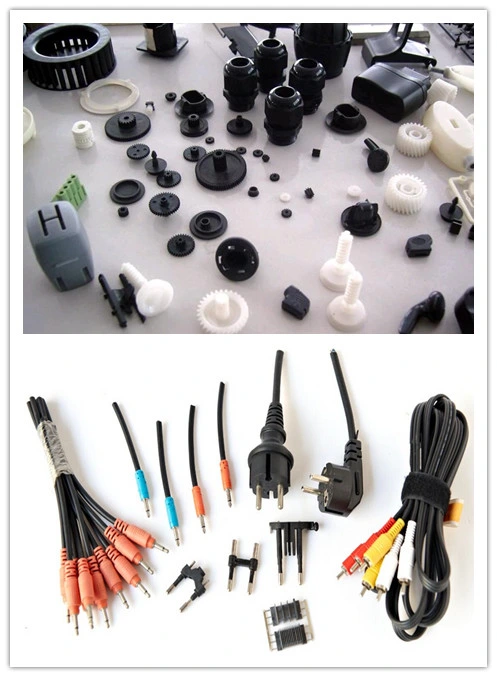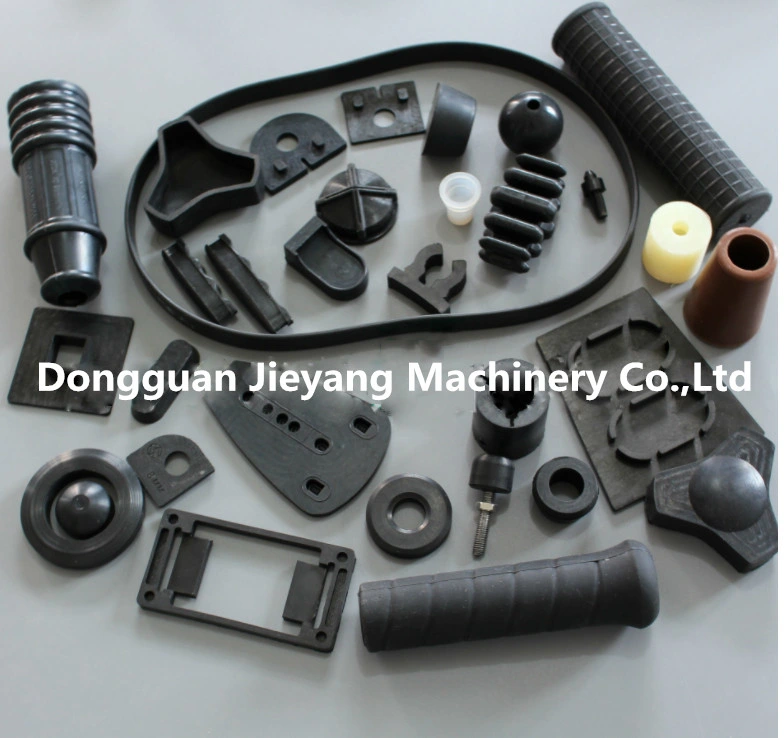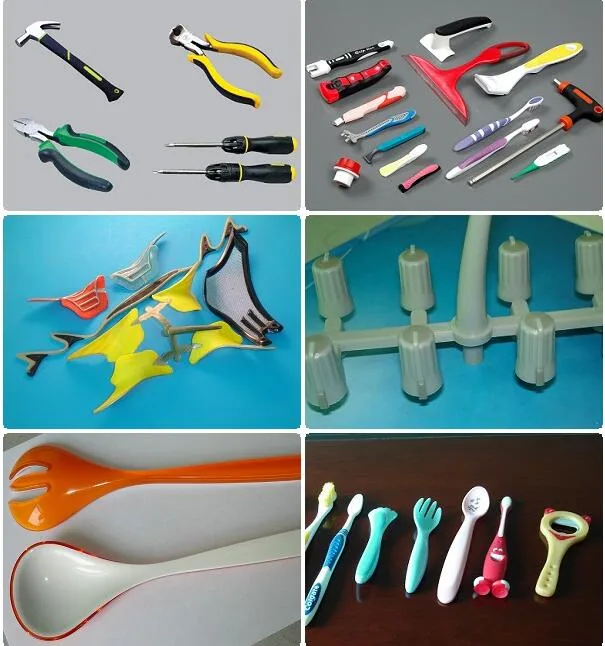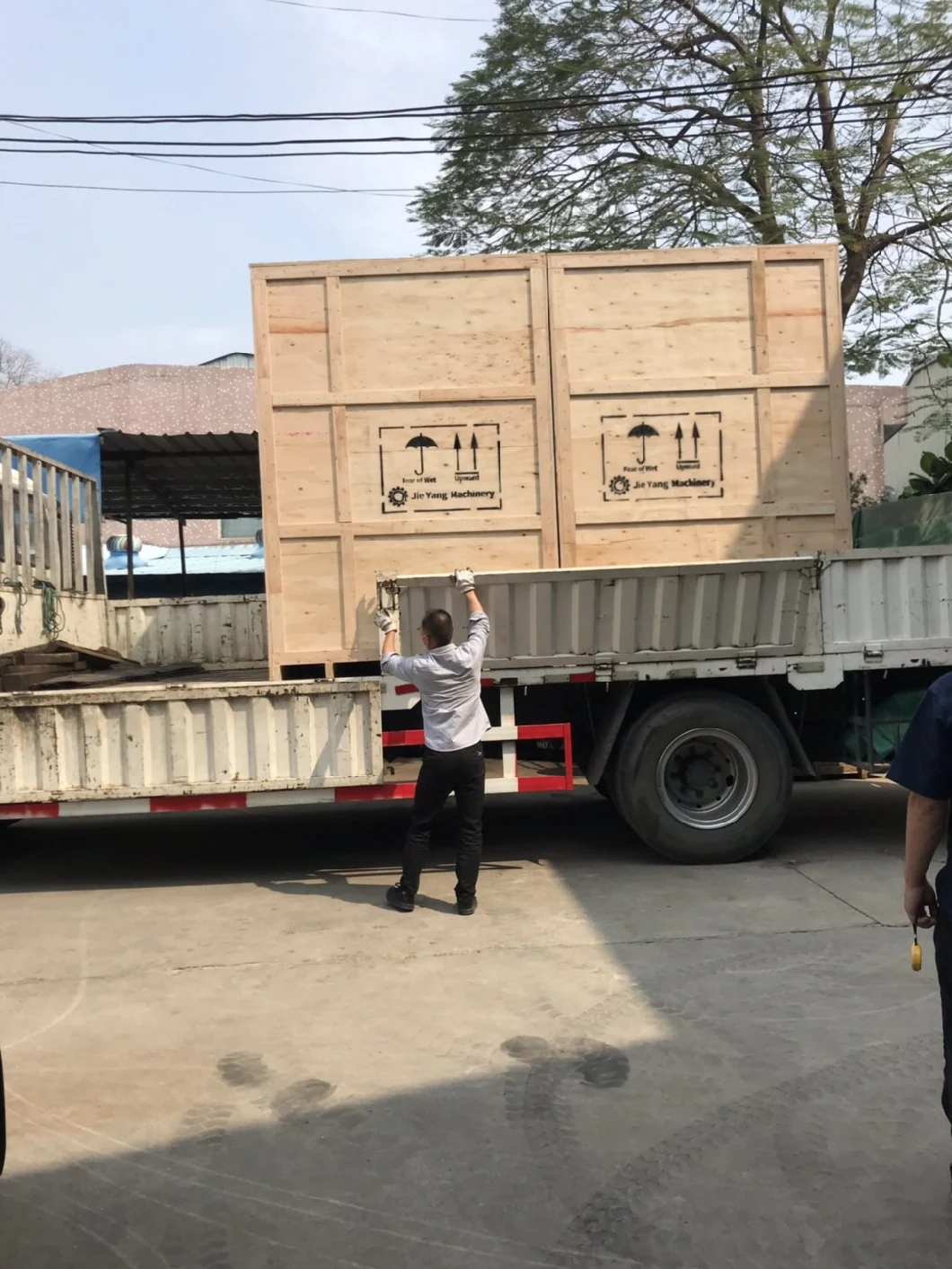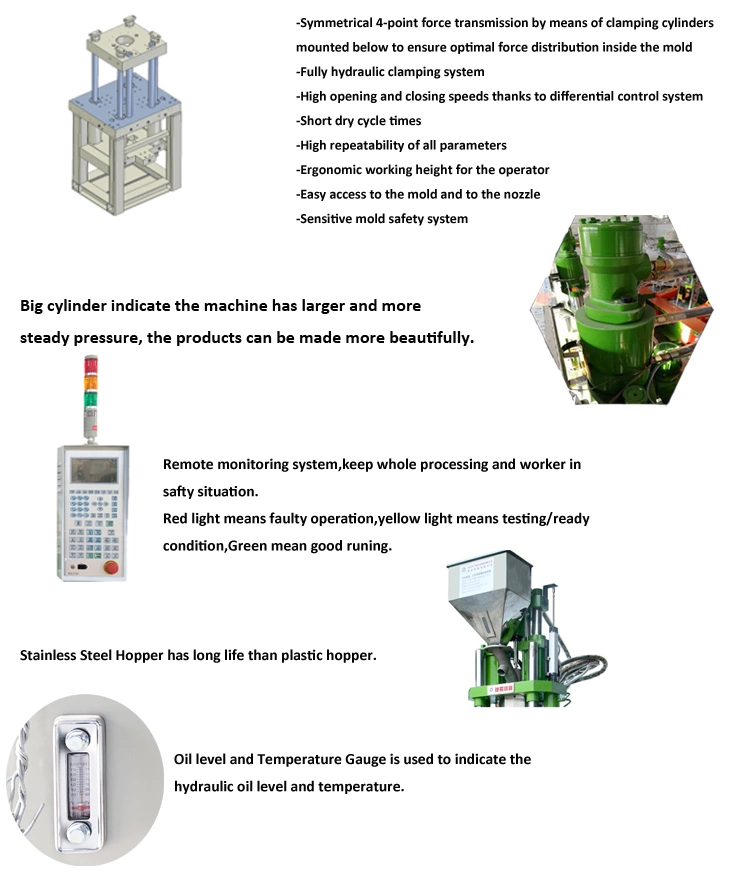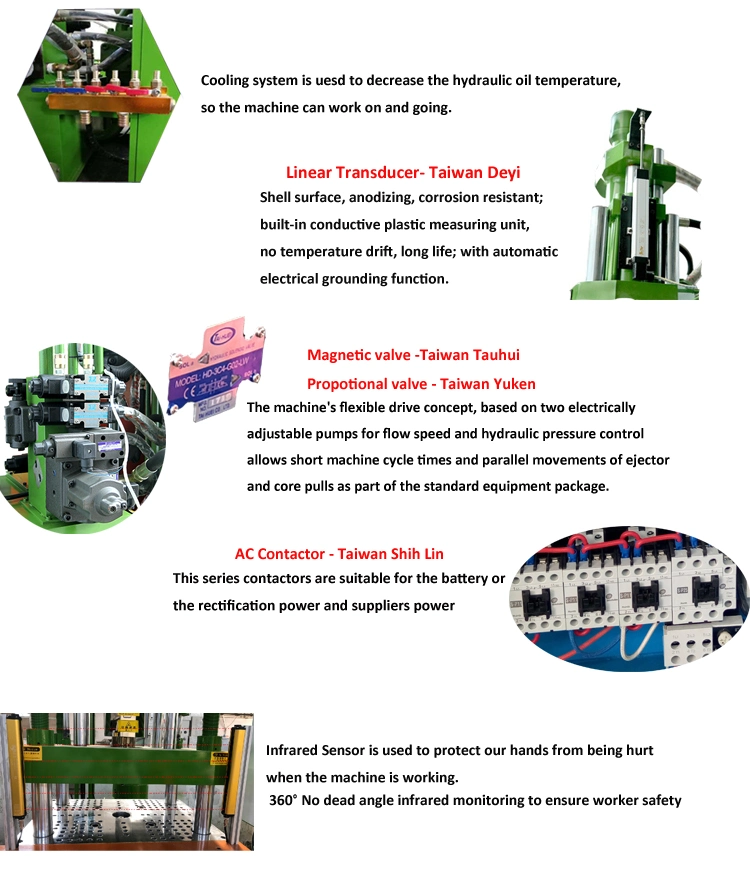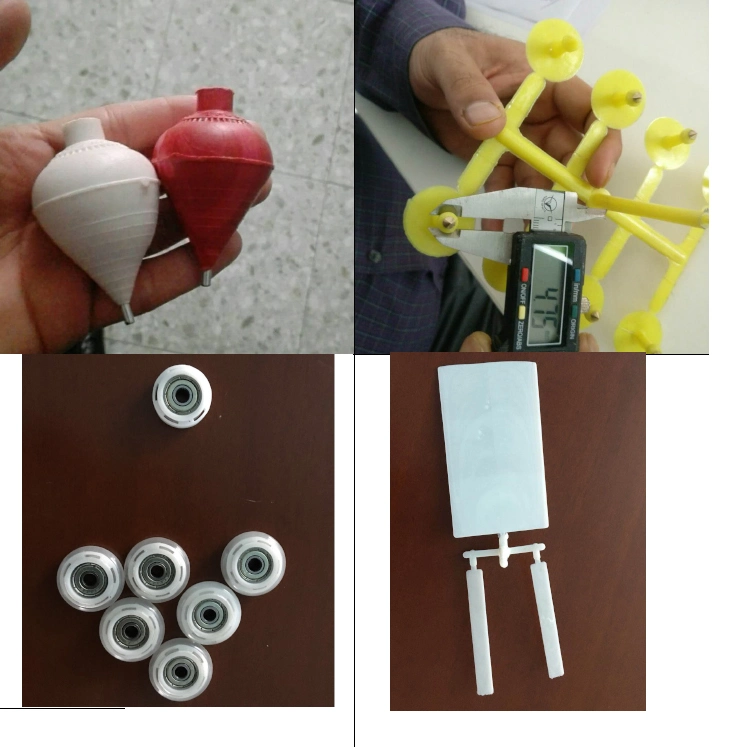 Model

Unit

JY-550ST

Screw Barrel Diameter

mm

32

34

42

Injection Pressure

kg/cm2

1642

1385

960

Max. Shot Weight

gram

102

123

176

Max. Shot Weight

cm3/sec

49

59

84

Screw Barrel Route

mm

140

Screw Barrel Rotary Speed

rpm

0-175

Nozzle Contact Force

tons

5.5

Nozzle Retraction Nozzle

mm

210

Number of Temperature Control

pcs

3

Clamping Force

tons

55

Platen Size

mm

670*480

Distance Between Tie Bere

mm

470*280

Min. Mold Height

mm

270/70

Opening Stroke

mm

200

Max. Opening Mold Distance

mm

470/270

Ejetor Force

tons

1.76

Ejetor Stoke

mm

35

Max. Hydraulic Pressure

kg/cm2

140

Pump Output

L/min

40

Oil Resservoir Capacity

Liter

150

Cooling Water Consumption

L/hr

800-1000

Pump Motor Power

kw/hp

7.5/10HP

Barrel Heating Power

kw

4.5

Total Power

kw

12

Machine Weight

tons

3

Machine Dimension(LxWxH)

meter

1.85*1.2*3

Shipping Weight

tons

2.5

Shipping Measurements(LxWxH)

meter

1.945*1.35*2.44
Packing & Shipping :
1. Before shipping,we will check and test the machine carfully.

2. We will arrange to manufacture the second day after confirmation,we can delivery it usually after 25 days.

3. According to the destination,we will compare several transportation companies and select the most suitable
and economic one to provide service for us
FAQ:
Q1: Are you a trading company or a manufactory?

A1: We own a factory ourselves, and we can assure the quality we manufactured.


Q2:What's your guarantee or the warranty of the quality if we buy your
machines?

A2:We offer you high quality machines with high quality afterservice. Also we have
one year warranty of the spareparts, free of charge.


Q3: Why choose Jieyang Machinery Co.,Ltd.?

A3: Our products with more than 30% energy saving. Highest Cost effective
environmentally. Excellent pre-sale and after-sale services.